FILMS TO COSY UP TO THIS CHRISTMAS
OMG Christmas is literally only 2 weeks away and the XENIA Team's excitement levels are about to explode!! 😬😱

It's inevitable that you're going to eat your body weight worth of goodies, and end up wanting to stay in Christmas night all cosy'd up -  So to keep you feeling festive AF amongst your regretful food coma; we've compiled a list filled with our fave timeless Christmas movies! 
So put your feet up girl, grab some popcorn and a hot chocolate, these festive flicks are gonna make you wish Christmas was all year round. 🎄🎁
1. HOW THE GRINCH STOLE CHRISTMAS 




If you haven't seen this movie... Then I can confidently say you have not yet lived! 


The Grinch is one of those festive movies that is so timeless that you'll be showing it to your kids, then their kids, their kid's kids, and yeah you get it. 😂

We all have an inner Grinch, which makes this film so relatable and hilarious! The movie is led by the unrecognisable comedian legend Jim Carrey, and a baby-faced Taylor Momsen (prior to her eyeliner & GG days).  This movie is all about the true magic of Christmas - So prepare yourself to fall in love with everybody's favourite Christmas Villain. 💚💚


2. LOVE ACTUALLY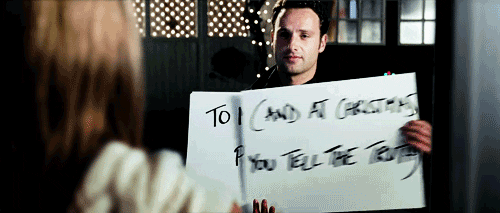 All our die-hard romantics will 110% understand why we had to include this rom-com in our Festive Films list. 😍💘
Love actually captures 9 intertwining lives, and love stories of an ensemble of people! 
It is both heartfelt and hilarious - You'll cry, you'll laugh... 
But ultimately, this movie will leave you 
feeling all warm & fuzzy inside.

We recommend having a box of tissues on hand for this one babe!
3. HOME ALONE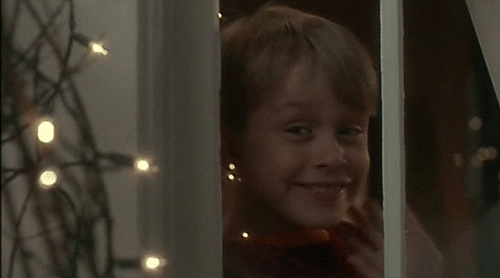 Ice cream for dinner, endless tv, no bed time - Ahh this would be a dream for any kid!


Macaulay Culkin stars as a boy who is accidentally left behind when his family jet of to Paris for the Festive Season. Whilst his parents struggle to get back to him, this cheeky 8-year-old it forced to protect his home from two robbers, by pulling some pretty hilarious hijinks on them!
This film is sure to get you and anybody else watching with you laughing. 


4. ELF 




This movie is honestly soooo hilarious, I am laughing just thinking about it! I mean, Will Ferrell starring as an adorably oversized elf? What isn't there to love!

After realising he wasn't like the other elves in Santa's workshop, Buddy leaves the North Pole headed to New York City in search for his biological Father, and in hope to make his way in the real world; which lets just say doesn't go to swell! 😂😂

The greatest thing about this festive flick is that its so hilarious you could watch it with anyone! So grab your best girl, or special someone, and get cosy this Chrissy to ELF.